* Women's Thumbnails
* New Women, weekly
* Updated women
* Women of the world
* About Women
* Top 10 Riga Women
* Top 10 of the World
* Top 1000 Women
* Search Page
* Pick of the Day
* Women you match
* Men's publication
* Kiss
* Kiss Mail
* Express Mail
* Regular Mail
* About Kiss
* Platinum members
* Live Cafe Cam
* Peek Live Cafe
* Private Room
* Live Old Town Riga
* About Live
* Order Form
* Riga Trip
* About Tour
* Socials
* Introduction
* Dates/Prices
* Riga Video Clips
* Private Tour
* About Riga
* Welcome Inn
* Guest Suites
* Room Pictures
* Order Form
* Cafe
* Riga Gift Shop
* World Gift Shop
* Order Form
* World Tours
* Women in Russia
* Russia Tour
* Women in Ukraine
* Kiev Tour
* Women in Colombia
* Cartagena Tour
* Tour Testimonials
* Tour Video
* Apartments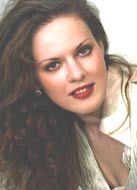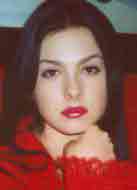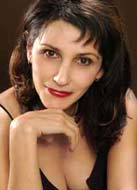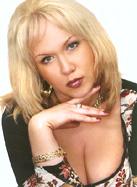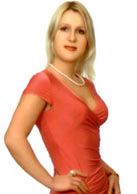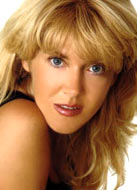 Newlywed couples
| | | |
| --- | --- | --- |
| | Nadija, a college student, has just turned 20 in August, 05. She and her boyfriend, living separately for a long time, couldn't wait any longer to tie the knot. Their wedding was small but the happiest moment of their life. She'll continue her study in Riga, working as a part time English teacher to Russian women. She lived in New York as a teenager with her mom and now it paid off. | |
| | | |
| --- | --- | --- |
| | Brian took the Romance Tour 02 and saw beautiful Luba at the 1st social. She walked out in the middle of the social because nobody talked to her. Brian was too intimidated by her beauty to even say, "Hi" to her. So as the rest of the guys. When Brian found out that Luba went home, being sad that night, he asked us to call her to arrange a meeting with her. With his courage and gentle behavior, he has won over her heart. Luba accepted his invitation and moved to Colorado. 5 months after they met, they wedded in Feb 03. | |
Enchanting Tatiana and James met at the first social during the Sept. Romance Tour 2001. They spent their time together the rest of the tour. Weeks later the tour ended, Tatiana walked in the office alone with cakes and candies. She was all happy and told us that she and James had got engaged and she would move to the US. They wed on 12/28/2001

Congratulation to both of them! Another happy ending of Mystic Cafe romance story.

Beautiful Larisa received a letter from a nice man in Denmark one day. She didn't answer him for a long time but she decided to write to him back after 6 months. She visited him in Denmark and found out a lot about him that he was very caring and loving. He charmed her in many ways and she fell in love. They got married in 2001and sent us this picture.

Life is full of surprises. Wish both of them a happy new life in Denmark.
Lovely Iveta was 27 when she came to Mystic Cafe in September '99. She became a member to find a nice stable boyfriend. She attended our free English classes every week. She was always smiling and was with wonderful personality. Two month later, some man from Sweden walked in the cafe. He had a blind date in the same evening with Iveta. Both had a wonderful time together but later she found out that the moment he saw her, he fell in love with her. The rest is a history.

The happy couple got married in August 2000.
We have one or two couples getting married or engaged every week at Mystic Cafe. Please keep in touch us and send us your wedding pictures with a few lines of your happy thoughts. We love to share your happiness with others.
US

Please call Riga office now, due to a private tour.
171 Pier Ave. Suite #259
Santa Monica, CA 90405
USA

Latvia

Tel: (Country Code 371) 721-2669
Cel: (Country Code 371) 950-5658
Vecpilsetas 3 Suite #2,Riga
Latvia